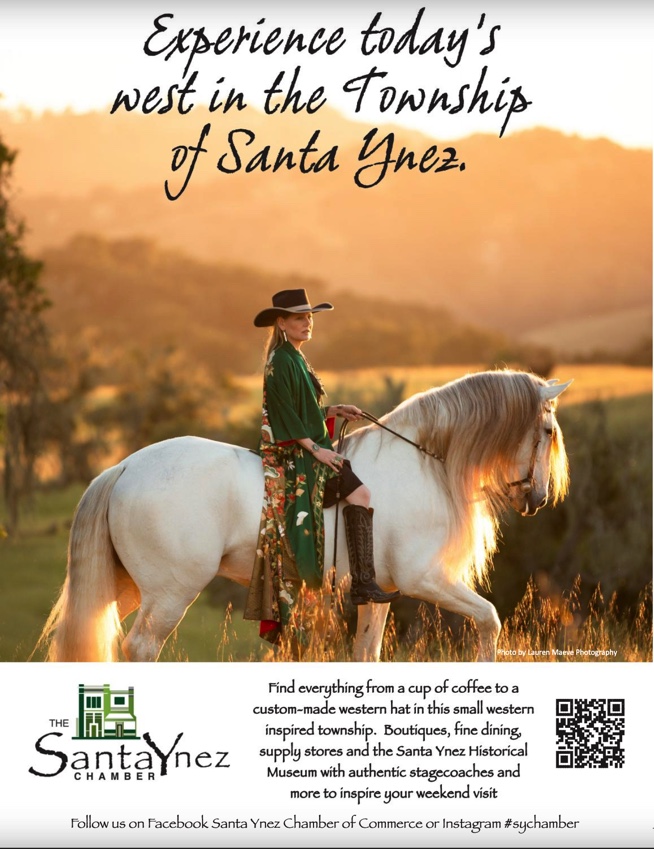 View us in the latest edition of California 101 Travel Magazine HERE
Read the article published in the Santa Barbara Independent
by Shannon Brooks –
"Take a Walk About Santa Ynez"
Resources and updates regarding the Coronavirus pandemic.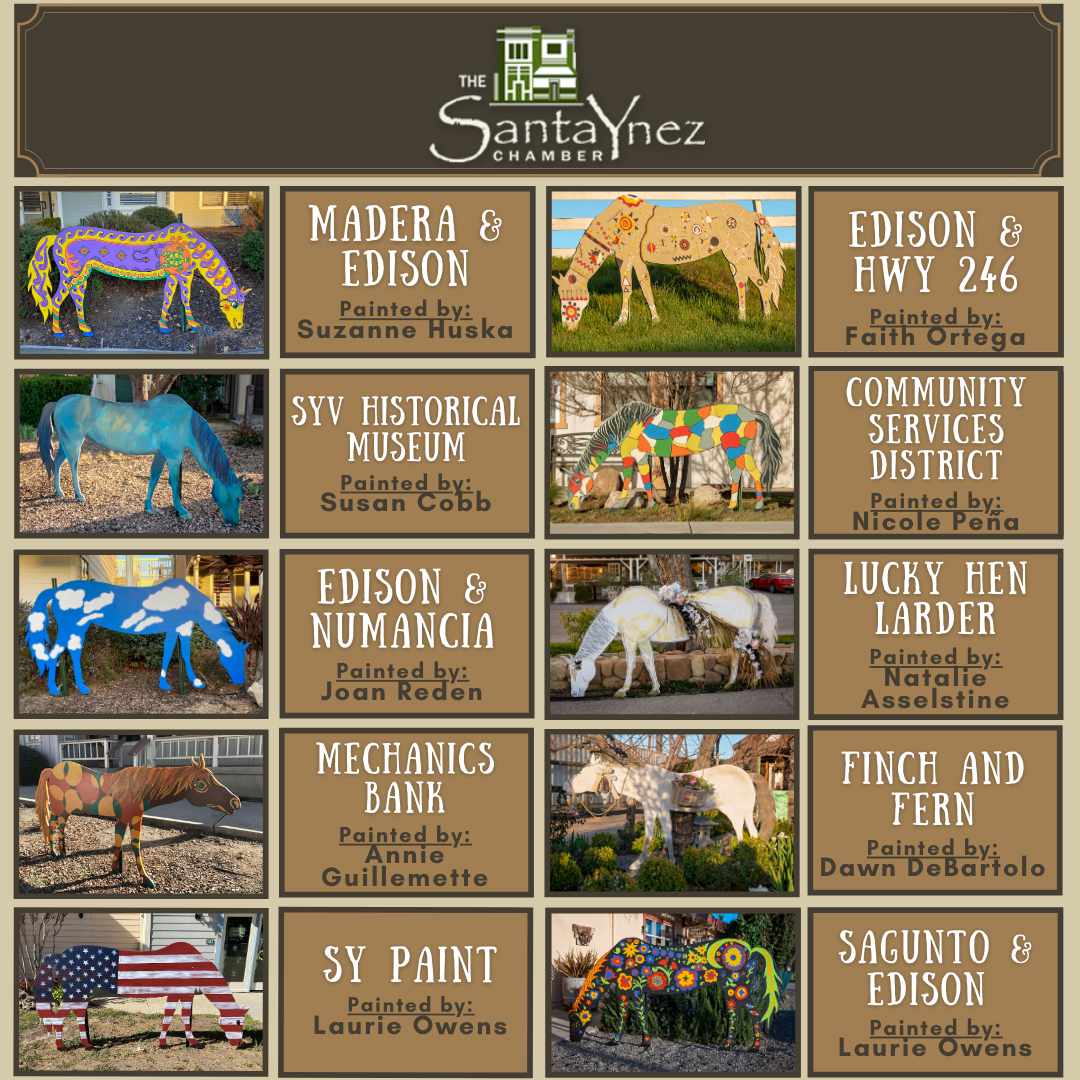 Artistically painted horses graze around Santa Ynez thanks to the work and collaboration between the Santa Ynez Chamber and community artists. Come take a look as you shop and dine in the Township of Santa Ynez. Please contact the Chamber at 805-350-8517 for more information.
Founded in 1882, the western township of Santa Ynez is situated just one mile from the historic San Marcos Pass stagecoach route over the Santa Ynez Mountains between Santa Barbara and Los Olivos. Just as in 1882, the town provides services to the surrounding ranches and farms, as well as to visitors of the region. The town's turn-of-the-20th-century western false-front architecture boasts a surprising variety of shops, services, restaurants, and accommodations, benefiting both residents and visitors alike.
Sign up for News from the Chamber!
New Member Spotlight
Loom Boutique
Women's Clothing Boutique located in downtown Santa Ynez at 1050 Edison St. Suite B.  Virtual personal shopping experience available by emailing shoploomboutique@gmail.com.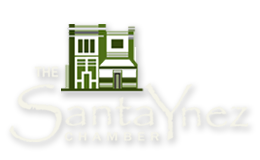 Santa Ynez Chamber
PO Box 1738
Santa Ynez, CA 93460
(805) 350-8517